This week is a conversation with Elisa Iturbe who is the editor for this most recent LOG issue number 47 titled ​'Overcoming Carbon Form'.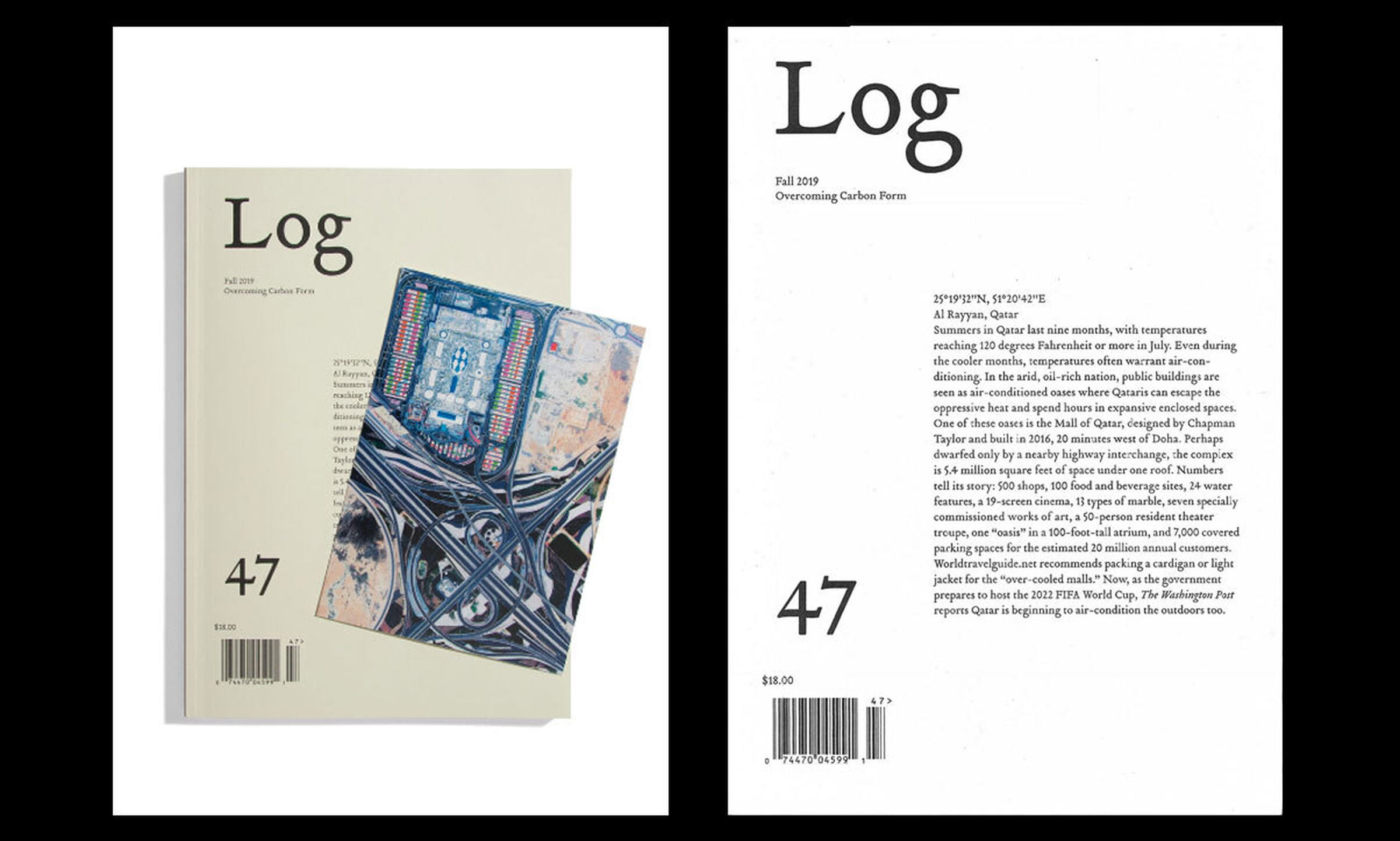 Hope you enjoy the conversation, we begin by outlining the general argument and introduction to ​'Overcoming Carbon Form' before discussing how something tied so directly to rather intense pressures and potential dire implications to humanity and earth might actually benefit from a different perspective. I'm being a little vague here…you'll just have to get the end of the episode to see what I mean.

If you listened to the last episode with Charles Waldheim, you'll know that we started that conversation with a piece he wrote for a different LOG issue.….It's just a coincidence in scheduling that lead to these two back to back.…No sponsored content I assure you.
Elisa Iturbe
Elisa Iturbe is a critic at the Yale University School of Architecture (YSoA), where she also coordinates the dual-degree program between YSoA and the Yale School of Forestry & Environmental Studies. Her writings have been published in Log, Dearq, and Pulp, in addition to a forthcoming piece in Perspecta. Most recently she guest edited Log 47, titled Overcoming Carbon Form, an issue dedicated to redefining the relationship between architectural form and our dominant energy paradigm. She also co-wrote a book with Peter Eisenman titled Lateness, forthcoming in May 2020. In addition, she teaches studio, formal analysis, and a course on carbon form at the Cooper Union. She is cofounder of Outside Development, an architectural practice.