077
Holly Jean Buck
After Geoengineering
Today's conversation is with Holly Jean Buck and we're discussing here new book ​'After Geoengineering' and what we as inhabitants of Earth are looking for on the back end of these climate remediation projects.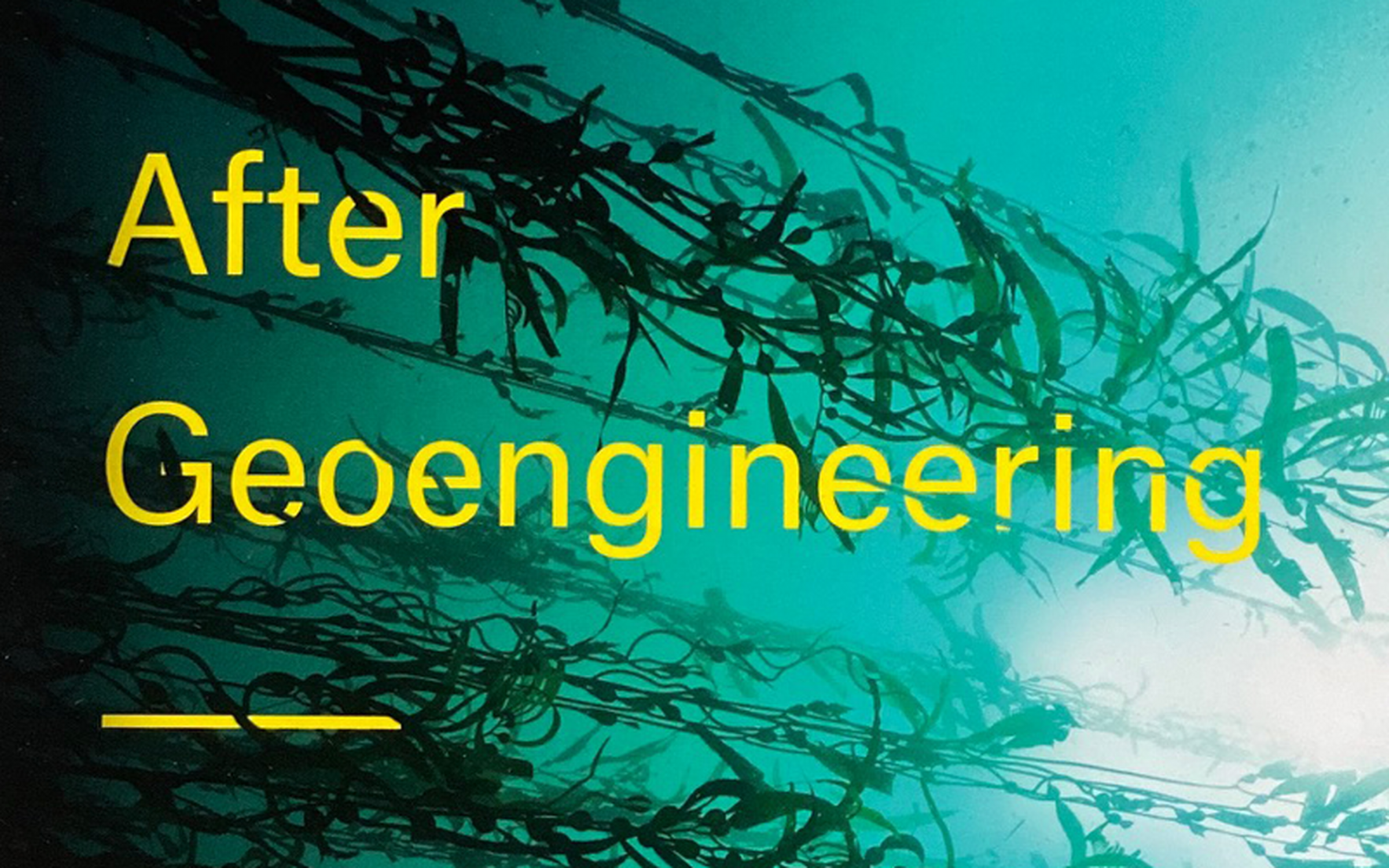 I think for many of us that like to think we're working in at least the general wheelhouse of climate change, we still don't have a firm grasp of what geoengineering entails. For most of us, it's a singular black box technology that will either help our current situation or make it worse. It's often portrayed as a technology more so than as policy or even design. It's characterized as a singular action rather than as a series of discrete, temporal actions that are rather wide ranging in approach. It's also often assumed to be an already defined action waiting to be executed, which it is not.
In After Geoengineering, Holly Buck brings into focus the importance of asking what we as inhabitants of Earth are looking for on the back end of these climate remediation projects? What are we working towards and who has been part of these discussions? The book and the discussion here raise questions for the need of participatory design. The book highlights the upcoming struggle in preparing for infrastructure scale projects that if successful will be temporary in some cases. How do we restructure our value systems in order to work collectively at such a global scale.
Holly Jean Buck
Holly Jean Buck is an Assistant Professor of Environment & Sustainability at the University at Buffalo in New York. She researches how communities can be involved in the design of emerging environmental technologies, and works at the interface of geography, social science, and design. Her diverse research interests include agroecology and carbon farming, new energy technologies, artificial intelligence, and ecological restoration. She has written on climate engineering including humanitarian approaches, gender considerations, and human rights issues, and is the author of After Geoengineering: Climate Tragedy, Repair and Restoration, from Verso Books.