103
Aleksandra Jaeschke
Greening Codes
Today's conversation is with Aleksandra Jaeschke about her book ​'The Greening of America's Building Codes, Promises and Paradoxes'.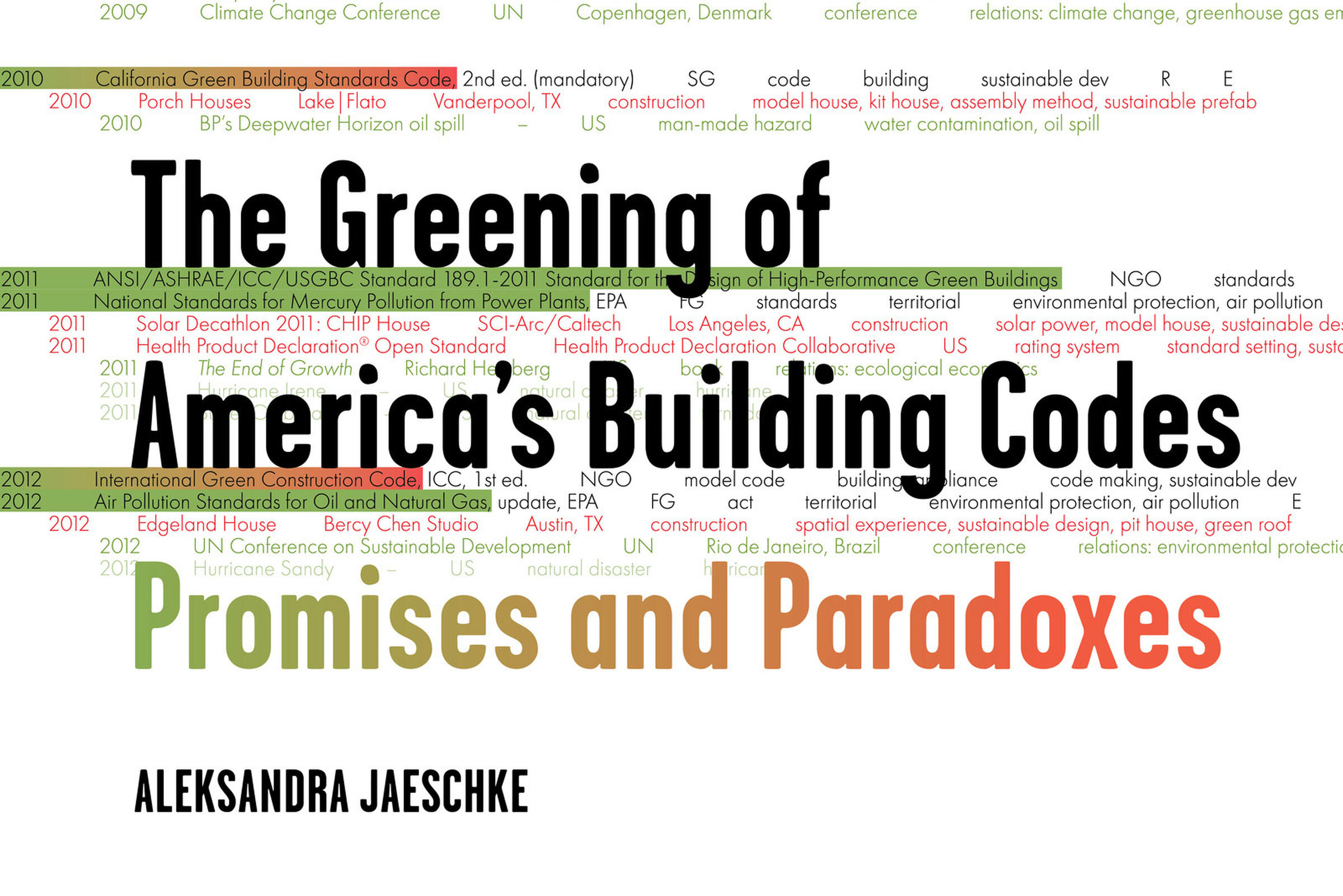 There are realities we live with that are so ingrained in all aspects of our lives that we rarely think to question their origins. They are either intertwined with base economic standards or current laws and regulations and so to imagine an alternative would require not simple tweaks and updates but a fundamental restructuring of the whole system, and that's just not something many have time or even the inclination to pursue.
I often think of that Fredric Jameson or Slavoj Zizek quote that ​'It's easier to imagine the end of the world than the end of Capitalism.' Capitalism and climate change are so intertwined that it should come as no surprise that our relationship to nature and the environment has been shaped by an economic model of growth beyond all else. More specifically, the ways in which many in America (and I say America because this is where today's topic will be based) …the way in which we are presented solutions and options for bettering our relationship to nature are through the purchase of better commodities. We are not incentivized to live with less or change our lifestyles, we're instructed through building codes, tax right offs and promises of energy cost savings to buy technologies for our homes and garages that will save us energy and money under the guise that this will also make a better planet. Our relationship with the environment is reminiscent of the old approach of purchasing indulgences that free us of guilt and consequences for our actions. Buy a few solar panels and continue with life as before. We can simply purchase technologies (electrical panels, EV cars etc.) that simply clip onto our existing lifestyles, no other compromises required and most importantly, no need to look further into why our lifestyles and views are shaped as they are in the first place.
Aleksandra's book looks at the building codes put in place for domestic homes in California over the last 100 years and how these have shaped our relationship to the environment. When reading this book, it also indirectly draws attention to how such codes and politics have informed our perspectives and roles to climate change.

Aleksandra Jaeschke's book: The Greening of America's Building Codes
Other episodes linked to the topic include Ep 008 Gretchen Bakke ​'The Grid' , Ep 049 Kiel Moe's Empire, State and Building and many others. Try the websites ​'search' function to find more related episodes.
Aleksandra Jaeschke
Aleksandra Jaeschke is an architect and an Assistant Professor of Architecture and Sustainable Design at The University of Texas at Austin. Born and raised in Poland, she holds a Doctor of Design degree from the Harvard Graduate School of Design, and an AA Diploma from the Architectural Association in London. Her book entitled The Greening of America's Building Codes: Promises and Paradoxes was published by Princeton Architectural Press in December 2022.