081
Elena Manferdini
Material Forms
Today's conversation is about digital materiality with architect Elena Manferdini.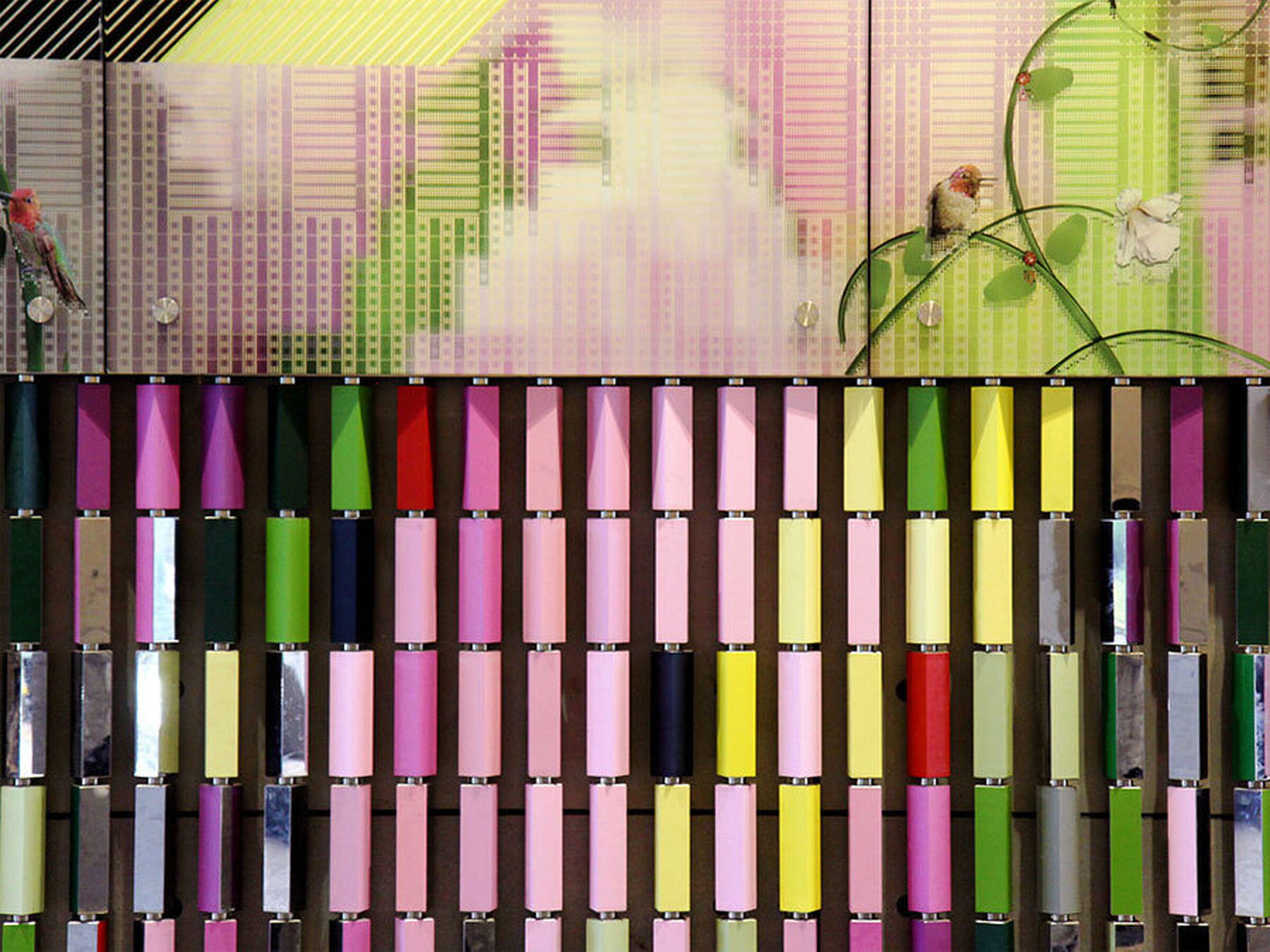 The computer has been with architecture for more than half a century but maybe only on the architects' desk for about the last 25 years. Much of that time has focused on the various proclivities of this tool for visualizing and articulating the forms of buildings and spaces. This includes creating images of that form or providing information for it to be fabricated. It would probably be a bit of an overstatement to say that materiality has been a secondary consideration but it certainly has not been a primary design approach.
People of course have always worked with material studies (casting and mixing resins, plastics, concretes testing tensile and qualitative effects of study models and mockups with available materials or even looking to recycling of materials like rubbers and plastics as building materials. But I think we're seeing signs today that material (color, texture, opacity etc.) can be used as a starting point – one in which form is less of the focus than the material properties themselves. If twenty years ago we saw software packages emerge offering techniques for exploring form and shape with materiality coming secondary, material packages like Quixel Megascans and node building software like Octane, C4D, and Unreal make it so a material's albedo, normals, displacement etc. are just starting points (similar to what a so called ​'primitive shape' like a sphere or cube would be to form. Resulting explorations in materiality create qualities, properties and politics in search of a shape to carry them. Or better yet, physically unrealized software materiality predates the forms that hold them. These material explorations are geologic, synthetic and even biological.
Today is a conversation with Elena Manferdini to look further into this discussion.
Elena Manferdini
Elena Manferdini, principal of Atelier Manferdini. She currently teaches at the Southern California Institute of Architecture SCI-Arc where she serves as the Graduate Programs Chair.