101
Jeffrey Nesbit
Nature of Enclosure
Today's conversation is with Jeffrey Nesbit about his book ​'Nature of Enclosure'.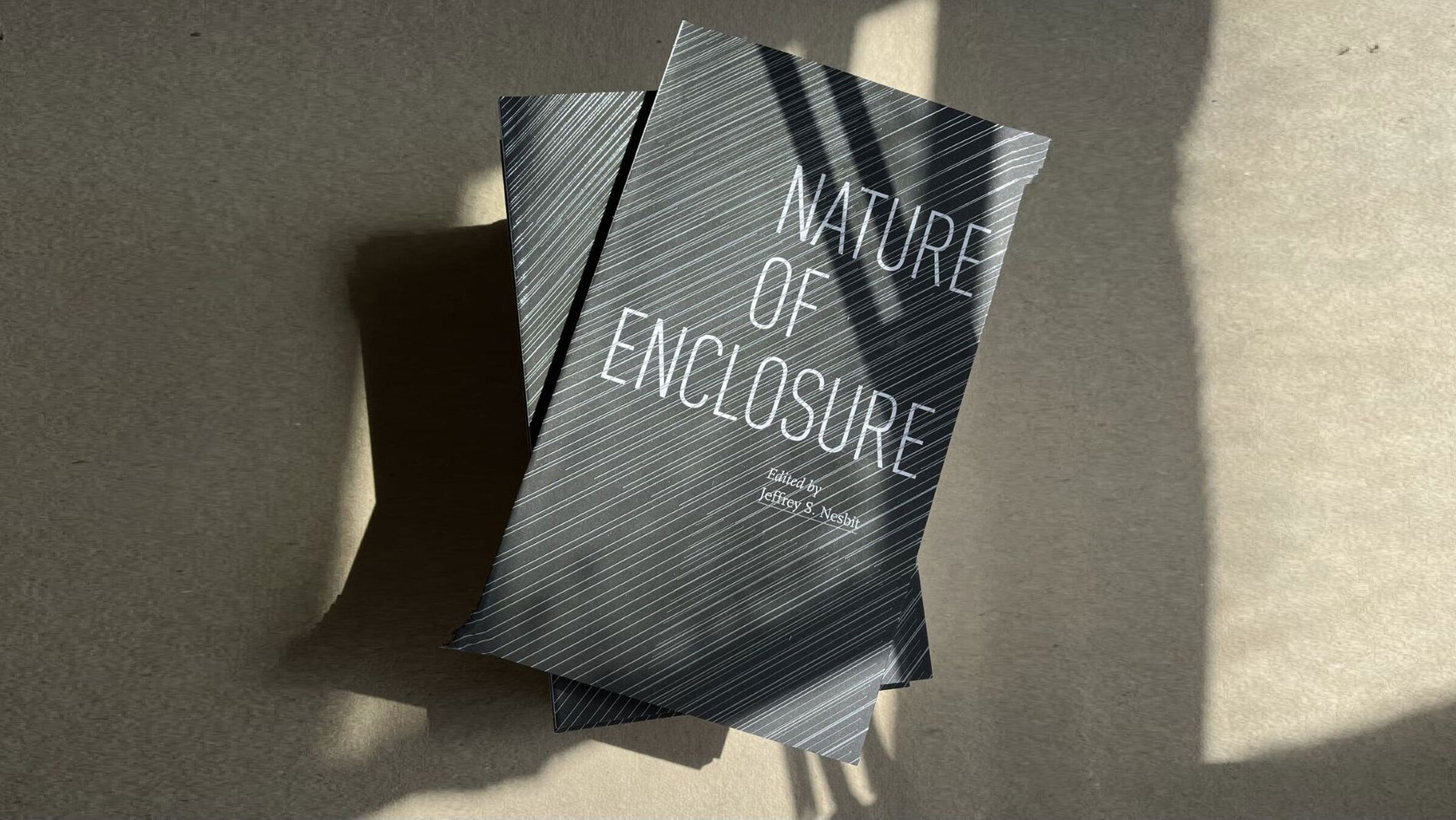 So much of our architectural education and practice is reliant on the idea of control. Take representation for example. Without being able to quantify information about a site, materials or even people, how can we be expected to make decisions about what we ultimately build. If you can't quantify it in a representation of some sort, how can you be expected to design with it. How can you be expected to make creative and informed choices? I'm confident in saying that's the prevailing opinion. If we play this forward, there's the assumption that if an architect or landscape architect knows enough to represent it in drawing, diagram or statistics, then we can also reasonably understand the implications of those decisions. But that simply isn't the case. Either because we willfully exclude information (representations are of course by nature a kind of filter) or because our understanding of the information at hand was inherently lacking without our knowing.
In this edited book by Jeffrey Nesbit called ​'Nature Enclosed', he and the contributors cover many scales and facets of what enclosure has meant over the past several centuries. What I found the most interesting about the book is often the look back at the original assumptions when decisions were initially made about enclosing nature (either from us or for us). Doing so highlights just how much more influential these decisions were not only on changing the makeup of nature, but our perspectives and expectations of nature. Beyond that, such conversations help to demonstrate how we seem to continually reframe our own bodies through our changing expectations. Reframing is an ongoing practice and not one that will come exclusively through the control we exert on nature but in being reminded just how mailable we as humans are. Demonstrating control seems increasingly less likely to be the answer moving forward. But stretching and exploring our expectations and where we place value might be.
Jeffrey Nesbit
Jeffrey S. Nesbit is an architect, urbanist, and founding director of the research group Grounding Design. Nesbit's research focuses on processes of urbanization, infrastructure, and the evolution of ​"technical lands." Currently, his research examines the 20th-century American spaceport complex at the intersection of architecture, infrastructure, and aerospace history. Nesbit has published several journal articles, book chapters, and is editor of Nature of Enclosure (Actar, 2022), co-editor of Technical Lands: A Critical Primer (Jovis, 2023), New Geographies 11 Extraterrestrial (Actar, 2019), Nesbit is Assistant Professor in History and Theory of Architecture and Urbanism at Temple University.