064
Alexander Eisenschmidt
The Good Metropolis
Today's conversation is with architect Alexander Eisenschmidt and his new book ​
'
The Good Metropolis'.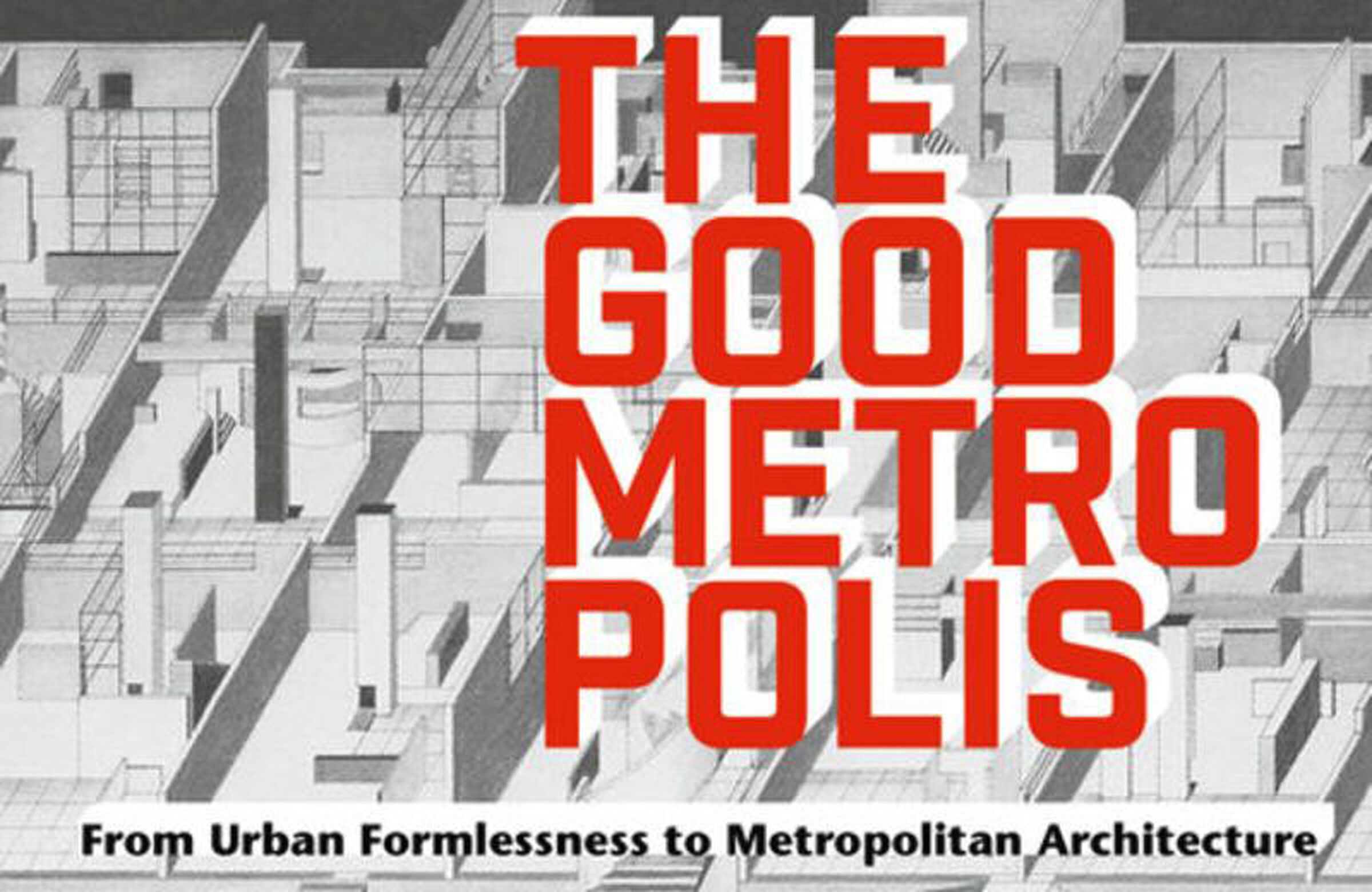 I'm really excited to have a good friend on the program today, Alexander Eisenschmidt. I like to think I'm familiar with Alexander's work through his writings, the books he's edited, the design studio's he's run at the University of Illinois at Chicago and the exhibitions and designs he's produced over the years that I've known him, but I'm also aware that over all that time, 10+ years, he's also been working on this book, and I was genuinely impressed and more importantly, motivated to be an architect after finishing the book.
It's been a while since I felt this energized about being an architect after reading a book by an architect about architecture.
The ​'Good Metropolis' is a book that reminds the reader that tackling difficult pressures on our cities and architecture doesn't have to be at the expense of ​'disciplinary playfulness'. The book looks to the work of Rayner Banham's study of Los Angeles, Venturi, Scott Brown's documenting the resulting typologies of Las Vegas, or Rem Koolhaas's Paranoid Critical to name just a few… and each example in the book demonstrate how complex pressures and advancements in the last century and a half on our cities and architecture can be tackled. It's difficult not to make corollary lessons as architects continue to tackle the pressures on the metropolis and architecture that include climate change, technological and economic pressure of automation, privatization and beyond, that the architect tackles…and reminds the reader that such research and design can measure that works importance and contribution not just through soundbites that demonstrate one's own moral correctness, but through a lens that can attract a much broader audience by venturing into new forms of media and language.…..and that a long tradition already exists for us to follow. Alexander's book is much more than this and you'll hear this unfold over the course of our conversation.
Alexander Eisenschmidt
Alexander Eisenschmidt is the author of ​'The Good Metropolis, Between Urban Formlessness and Metropolitan Architecture' Birkhauser, 2018 Alexander is a designer, theorist, and Associate Professor at the School of Architecture, University of Illinois at Chicago, where he teaches design studios and courses in history & theory.